Severe Thunderstorm Warning Issued For Riverside County
The National Weather Service in San Diego has issued a Severe Thunderstorm Warning
414 PM PDT Sun Jul 25 2021
The National Weather Service aissued a severe thunderstorm warning for much of the Coachella Valley, effective until 5:15 p.m.
Riverside County also under flash flood warning until 7:30 p.m. Sunday; thunderstorms may hit the Coachella Valley area.
The National Weather Service also issued a flash flood warning for Riverside County, which was to remain in effect until 7:30 p.m. Sunday.
After clouds put an end to Palm Springs' streak of consecutive 100-degree days over the weekend, showers and thunderstorms were expected Sunday night and Monday morning.
The Severe Thunderstorm Warning was issued in response to a system that was 14 miles south of Twentynine Palms and moving west at 15 mph. The agency warned of gusts up to 60 mph and "half-dollar-size" hail. Hail damage to cars was expected, as was wind damage to roofs, siding and trees.
Forecasters said thunderstorms producing heavy rain were spotted across the warned area and had already dropped between a half-inch and two inches of rain.
BULLETIN – IMMEDIATE BROADCAST REQUESTED.
Thunderstorms & Lightning
Thunderstorms are dangerous. They can produce lightning, tornadoes, wind, hail, and flash flooding. When there's a severe thunderstorm risk, the National Weather Service issues alerts. Sign up to receive emergency alerts.
Severe Thunderstorm Watch: severe thunderstorms* possible
Severe Thunderstorm Warning: severe thunderstorms are happening or are about to happen
*Severe Thunderstorm: winds of 58 mph or more and/or hail one inch in diameter or bigger
Prepare for a storm
Preparing your home and neighborhood before a storm can help reduce potential damage.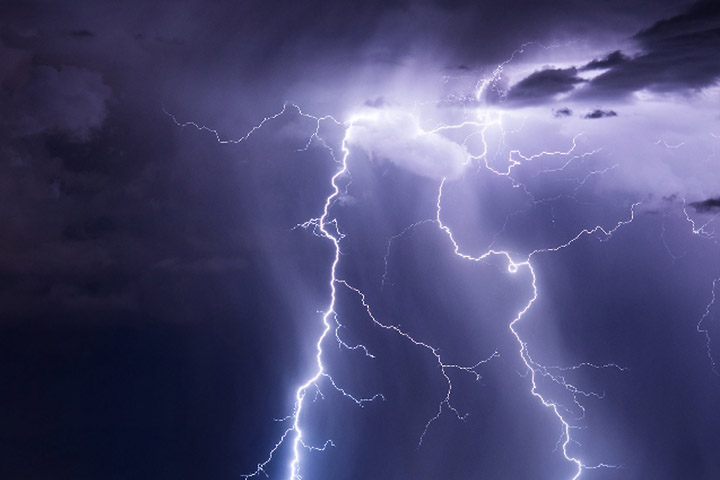 Cut down or trim trees that may be in danger of falling on your home.
Consider buying surge protectors, lightning rods, or a lightning protection system to protect your home, appliances, and electronic devices.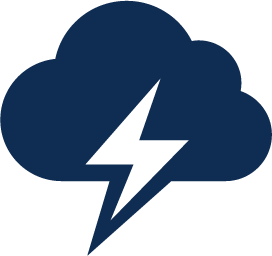 During thunderstorms & lightning
Seek shelter from wind & lightning
Get inside a home, building, or car.
You're much safer inside a vehicle than outside.
Avoid contact with electricity & plumbing
Don't touch electrical equipment or cords that are plugged in.
Don't wash your hands, shower, or wash dishes. Plumbing and bathroom fixtures can conduct electricity.
Avoid flood waters
Move to higher ground.
Don't walk or drive through flood waters.
If water rises around your car, abandon the car immediately.
---
---
Related Articles
Severe Weather
The National Weather Service in San Diego has issued a Flash Flood Warning for… Riverside County in southern California…Until 1130
High Wind
Start: Sunday, 4/4, 11:00 PM PDTEnd: Tuesday, 4/6, 5:00 AM PDTSource: U.S. National Weather Service …WIND ADVISORY REMAINS IN EFFECT
Severe Weather
JOSHUA TREE NATIONAL PARK, CA According to park officials, temperatures reached approximately 120 degrees the day the 20-year-old man was