Borrego Days 2018 – Westways Magazine featured in "5 Worth the Drive" October 19-21
EYES TO THE SKIES
Far from your average hometown parades, prepare to be wowed from the streets to the SKIES!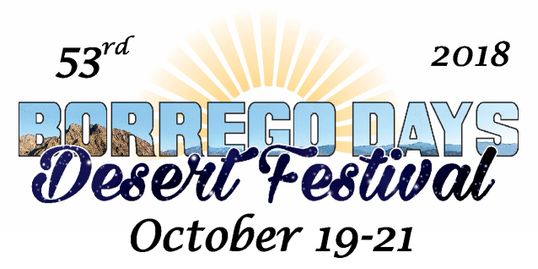 Borrego Days Weekend
Come Friday to soak up the stars and for the opening parties. Saturday be in your good viewing spot along the parade route by 9:30am to enjoy all the action. Stay through Sunday to catch more of the magic at Christmas Circle.
Borrego Days Presents… LIVE MUSIC IN THE PARK
Saturday, OCT 20 and Sunday, OCT 21, 12pm to 5pm, Mainstage Entertainment featuring Live Music at Christmas Circle.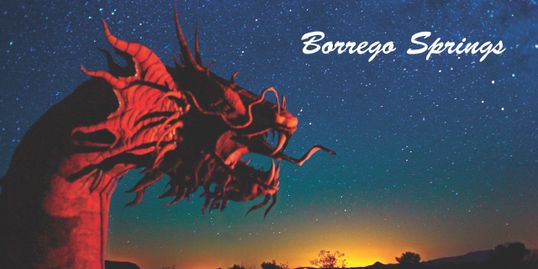 Borrego Days Launches the California Desert Season
For 53 years, each year, thousands of people converge on Borrego Springs during Borrego Days to take in the small town charm and wide open desert wonder in celebration of the launch of the California deserts season. Borrego Days Desert Festival, and the Anza-Borrego Desert State Park deliver memories and enchantment for all ages. Come find for yourself the zen-like Borrego Spring desert season launching wonder that people come back for year after year during Borrego Days.
Have you DREAMED of being actually in the parade? How about a festival parade that Westways Magazine featured in "5 Worth the Drive". The 53rd Annual Borrego Days Desert Festival is extending it's entry deadline to be in the parade…..so join the 70 plus entrants that have already registered today!
Come be part of the fun on Saturday, October 20. From bands, equestrians, classic cars, floats and more we want YOU! For more info on entering check out The Entry Form here,
Questions About Borrego Days?
… we are here to help. Come by our office, give us a call, send an email, or drop us a line below!
Borrego Springs Chamber of Commerce
786 Palm Canyon Drive, Borrego Springs, CA 92004, USA
---
---
Related Articles
El Paseo
| Nightlife | El Paseo | Palm Desert | Music | Sip Sip Hurray by Michelle Roe / Coachellavalley.com Libation
Travel
Six Flags Magic Mountain Announces Plans To Reopen With Rides This Spring Todays California VALENCIA, Calif. (KABC) — Six Flags
Travel
By Françoise Rhodes / Producer & Host of Traveling With Françoise Television & Radio Shows Hello to all of the