Sawdust Festival 2021 Live in Laguna Beach, Ca
by Publisher CoachellaValley | July 7, 2021 8:46 pm
Sawdust Festival 2021 Individual, funky, creative, unique, inspiring and magical – Sawdust Art Festival has been home to more than a thousand local artists since its inception in 1967.
Summer Festival
Friday, July 2nd thru Sunday, September 5, 2021
Open 11am to 7pm, Sunday-Thursday and 11am to 10pm, Friday-Saturday.
Sawdust Art Festival[1] features the art of 168 Laguna Beach artists and makers, in an eclectic handcrafted outdoor village located in the heart of Laguna Canyon. Visitors are invited to shop unique artwork in a wide range of media, and enjoy live music on three stages, roaming entertainment, daily art demonstrations and a variety of food and drink offerings.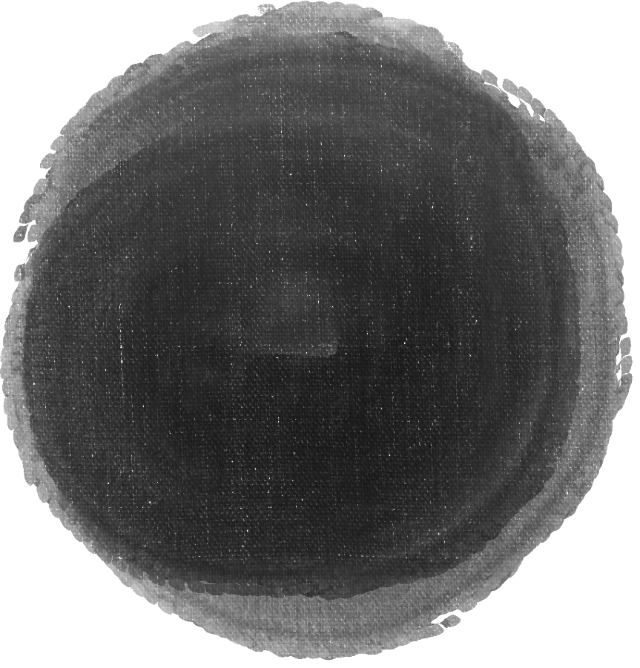 Artists
Shop handcrafted art from 200 local Laguna Beach artists and makers who represent a variety of media in painting, jewelry, glass, ceramics and more, and enjoy ongoing art demonstrations such as glassblowing and metalsmithing. VIEW ARTISTS[2]
Music
Over the course of our 66-day summer festival, three entertainment stages feature more than 200 musicians and bands in a range of rock, reggae, country, folk and more. Additionally, roaming acts includes balloon artistry, magic acts, guitarists, mimes and dancers. SCHEDULE[3]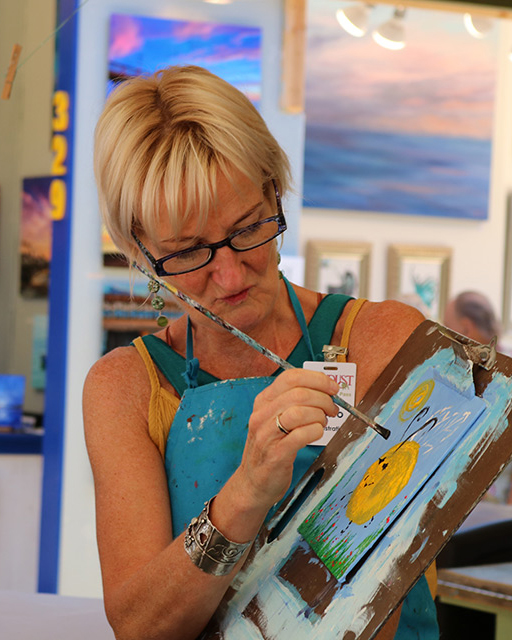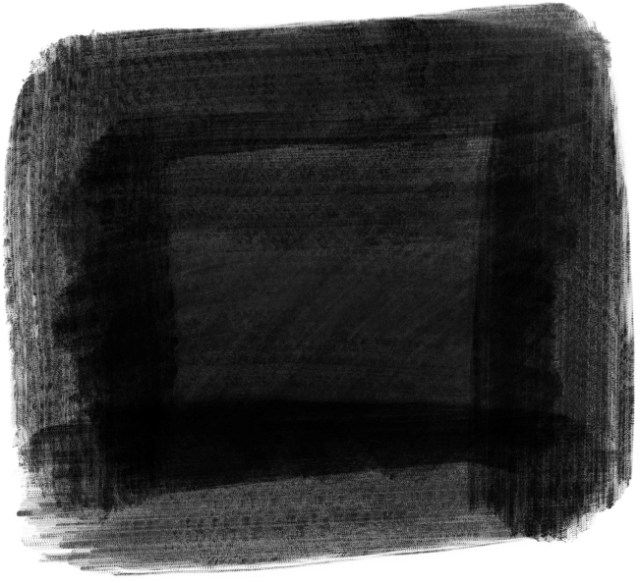 Festival Classes
This summer we will be offering pop-up art classes every week. Check the schedule often as we continue to add them!SCHEDULE[4]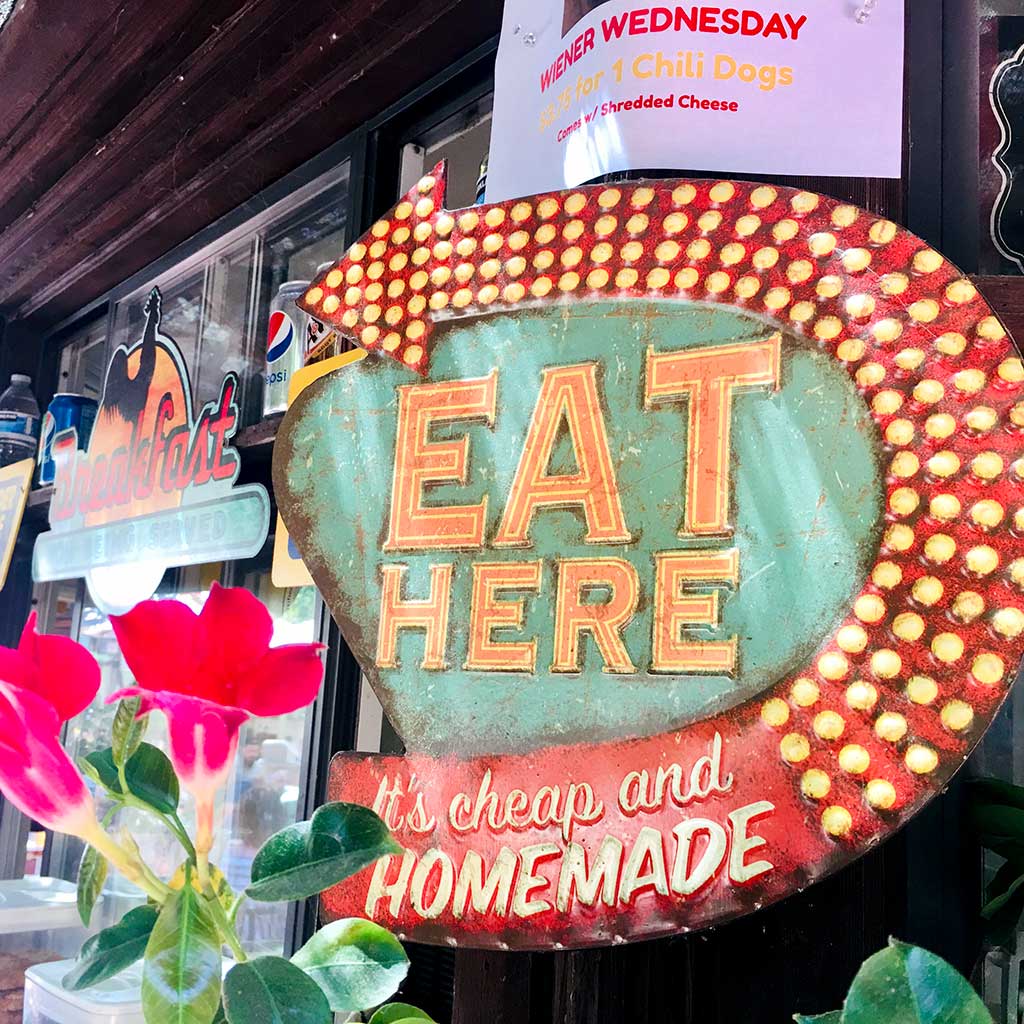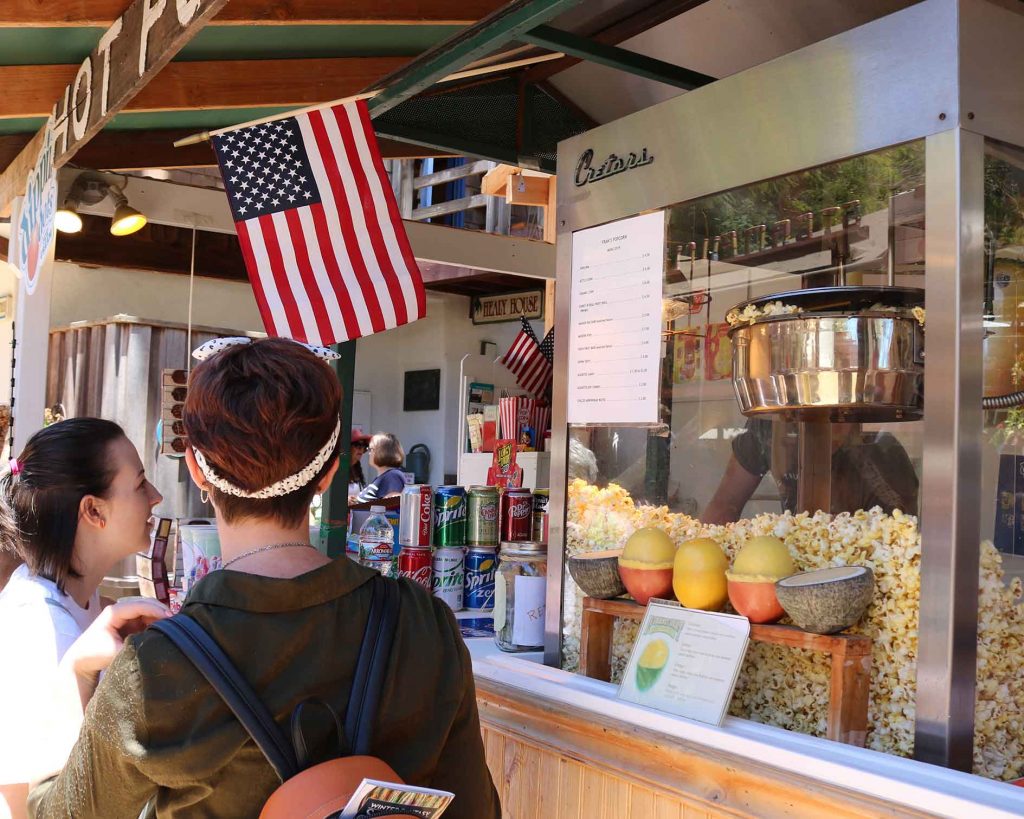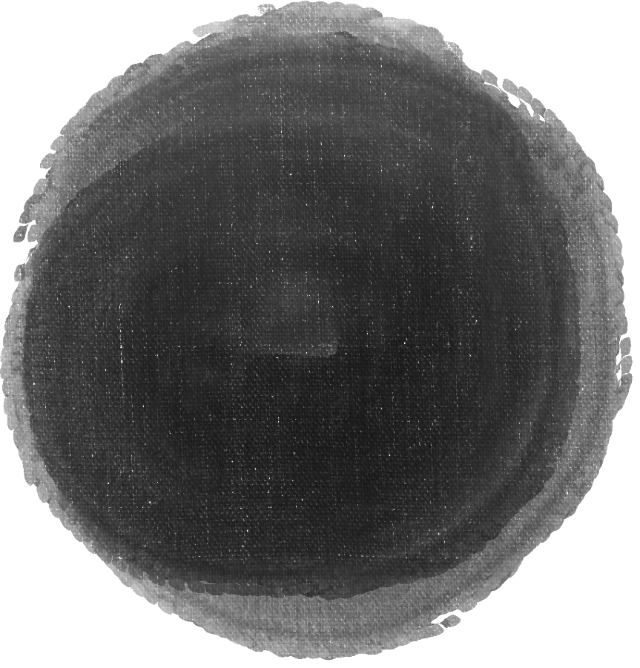 Food & Drink
Grab a drink at the Sawdust Saloon and enjoy a bite to eat at one of our six concession stands! Whether you're in the mood for Mexican, Mediterranean, vegetarian or traditional, there's something for everyone. MENUS[5]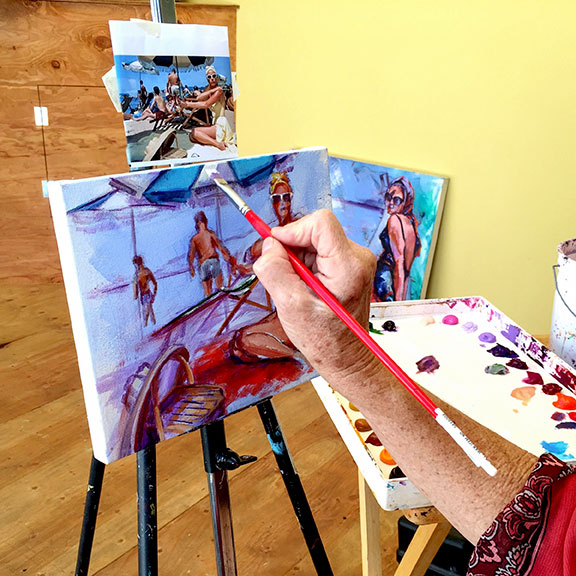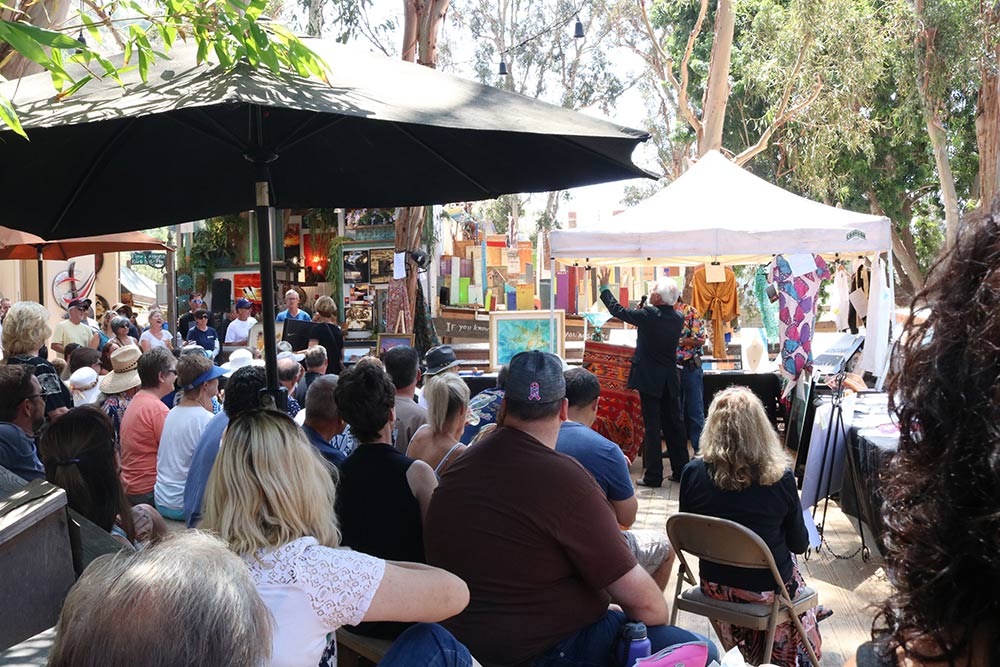 Special Events
Enjoy special offerings such as Sip, Talk & Walk, weekly complimentary docent-led wine and art tours every Wednesday starting July 14 at 2pm and 4pm.
Where is the Sawdust Art Festival located and how do I get there?
Sawdust Art Festival is located in Laguna Beach, CA approximately one mile from Main Beach. We are located at 935 Laguna Canyon Road, Laguna Beach, CA 92651.
For a map and directions to the festival, click here[8].
When does the Sawdust Art Festival open and what are the hours?
The 55th Annual Sawdust Art Festival is open daily July 2 through September 5, 2021. Hours of operation are 11am to 7pm, Sunday through Thursday and 11am to 10pm, Friday and Saturday.
Do I need to purchase tickets ahead of time or can I purchase tickets at the door?
You do not need to buy a ticket in advance. Tickets are also sold onsite at the Box Office.
Is there a discount rate for large groups?
Yes, we offer a discount rate for parties of 15 or more.
Is there a discount rate for veterans?
Veterans receive free admission.
Where do I park when attending the festival?
Metered parking is located in front of the festival on Frontage Road and along Laguna Canyon Road. Additional parking lots are located near downtown Laguna, such as Lot 10 located at 725 Laguna Canyon Rd, Laguna Beach, CA 92651. Free trolley service will also run every day during the summer.
Is there handicap parking and is the festival handicap accessible?
Handicap parking is available in front of the festival and the festival is handicap accessible. Complimentary wheel chairs are available for our guests. To reserve a chair ahead of time, please call 949-494-3030
Are pets allowed on the festival grounds?
Only service animals are allowed on the grounds.
Is smoking allowed on the festival grounds?
We do not allow smoking of any kind on our grounds. This includes cigarettes, cigars, and e-cigarettes. This is to protect the grounds and respect our guests.
Endnotes:
Sawdust Art Festival: https://sawdustartfestival.org/
VIEW ARTISTS: https://sawdustartfestival.org/artists/
SCHEDULE: https://sawdustartfestival.org/contact/entertainment/
SCHEDULE: https://sawdustartfestival.org/festival-classes/
MENUS: https://sawdustartfestival.org/contact/food-concessions/
The Pageant of the Masters Returns to Laguna Beach this Summer!: https://coachellavalley.com/the-pageant-of-the-masters-returns-to-laguna-beach-this-summer/

Learn about the Pageant of the Masters Summer Show here.

: https://coachellavalley.com/the-pageant-of-the-masters-returns-to-laguna-beach-this-summer/
click here: https://sawdustartfestival.org/about/directions/
Source URL: https://coachellavalley.com/sawdust-festival-2021-live-in-laguna-beach-ca/
---